Are you eating anti-inflammatory foods to help your immune system?
I'm going to jump right in today with a subject we are all concerned about: What happens if we contract COVID-19?
If you have been reading Prue's Place Daily for quite some time, you will know I have spoken often about how essential an anti-inflammatory diet is to your overall wellness. It is far crucial now with the outbreak of COVID-19.
Anti-inflammatory diets and lifestyle changes are paramount to having an optimal immune system. The more inflammation you have in your body, the less likely you can optimally activate your immune system to respond to the challenges, and this includes the seasonal flu and COVID-19.
Are you being mindful of your lifestyle during this pandemic?
Are you eating anti-inflammatory foods? Are you exercising daily? Are you meditating and spending time on self-care. We must take extra care of our mind, body, and soul during this pandemic.
3 Essential Things to Keep Your Immune System Strong:
Follow an anti-inflammatory diet.
In a previous Prue's Place Daily, I mentioned cancer-fighting foods. Are they the same foods you need to help alleviate the symptoms of COVID-19?
Eat Omega-3 Fatty Acids
Consuming high levels of omega-3 fatty acids will keep your AA/EPA ratio low and reduce excess inflammation in the body. What is the right dose of omega-3 fatty acids? Your blood will tell you. If your AA/EPA ratio between 1.5 and 3, then you are taking enough. Most of us will require at least 5 grams of EPA and DHA per day to reach that ideal AA/EPA range since the average AA/EPA ratio for most Americans is about 20.
Water-Soluble Polyphenols
You can optimize the innate immune system using high dose polyphenols (water-soluble) They get into the blood to activate the gene transcription factor known as AMPK. How many polyphenols? You will need to keep your levels of glycosylated hemoglobin (HbA1c) between 4.9 and 5.1 percent. This will take about 1 gram of water-soluble polyphenols per day, with delphinidins being your best choice. Your doctor can send out for HbA1c test or you can send for a home test. Walmart Pharmacy also does this test.
The more closely you follow an anti-inflammatory diet with the right amount of omega-3 fatty acids and water-soluble delphinidins that can activate AMPK, the better the immune response you will achieve.
Water-soluble polyphenols are found in blueberries and red wine, but you would have to drink about 50 glasses of red wine a day to achieve the required amounts! Water-soluble Delphinidins can activate AMPK and are found in low levels in blueberries or far higher concentrations in delphinidin extracts (maqui berry). Once these water-soluble polyphenols activate AMPK, then it begins to orchestrate your immune system to attack and neutralize the microbial infections like the Coronavirus (COVID-19) and inhibit the symptoms.
As Dr. Barry Sears, says. "This could mean the difference of having a runny nose to being on a ventilator."
The good news is that we can start today to make our immune system strong.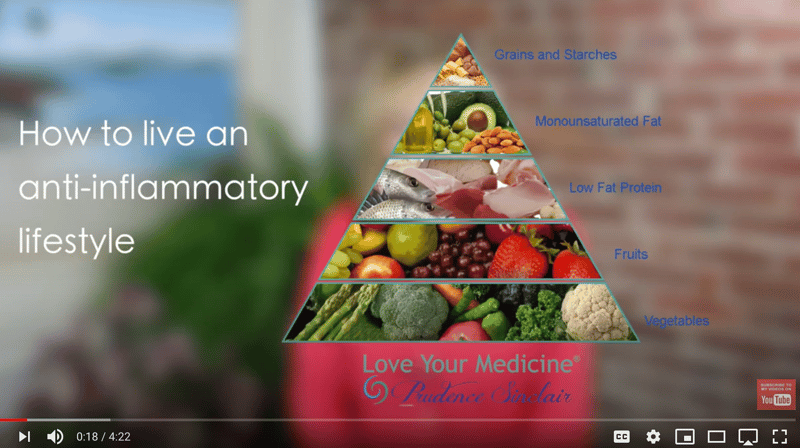 I know there are a ton of links in this post. Take your time and click through because there are great things to learn that will help you to feel confident that you are doing everything in your power to be the best you can be.
We can all start today by making a commitment to live an anti-inflammatory lifestyle. If you have questions,I have started a chat session at our discussion group. I'll help you get started.
Love you,